European Meeting on HIV & Hepatitis 2023
HIV Prevention Summit  
Academic Medical Education
Please check out the website by clicking here.
HIV Nurses & Pharmacists HIV Clinical Forum
Please check out the website by clicking here.
Virology Education
Please check out the website by clicking here.
UKCPA
Would like to invite non members to register for their subscriber pack and updates, included in the pack is:-
The latest 'In Focus' magazine (emailed quarterly)
Details of forthcoming UKCPA events
What our members have told us about the value of our online networks
Subscribing is easy – just complete the form found here
Or check out their website, detailing information on all the education, training and resources that UKCPA provides, as well as further information on member benefits by clicking here
Clinical Pharmacy Congress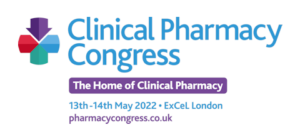 Click here for further information.
Hospital Pharmacy Europe
HIV Pharmacy Association are pleased to announce their continued affiliation with Hospital Pharmacy Europe.
Further information is available here.
FHIVA (Federation of HIV Associations)
HIVPA is affiliated with the Children's HIV Association of UK and Ireland (CHIVA) , Dieticians in HIV and AIDS (DHIVA), the British HIV Association (BHIVA) and the HIV Trainees Club (HIVTC), the National HIV Nurses Association (NHIVNA), and the Rehabilitation in HIV Association (RHIVA) in 2014, BHIVA led the development of a new organisation called the Federation HIV Association (FHIVA) which aims to provide a stronger voice for the HIV healthcare professionals, and maximise opportunities for joined up working across disciplines.
Click here for more information about FHIVA.